MOTION
Flexibility and precision
Camozzi offers a complete range of actuators that includes mini-cylinders and ISO profile cylinders. Innovative options include compact cylinders, stainless steel construction guided cylinders, rodless cylinders, rotary actuators, products integrated with position transducers and products for handling.
Completing the range are sensors, guides, brakes, rodlocks, shock absorbers, accessories for fixing and all the tools you need to optimise a pneumatic circuit.
Cylinders
Handling
Proximity switches
Clamping elements and shock absorbers
Electric actuation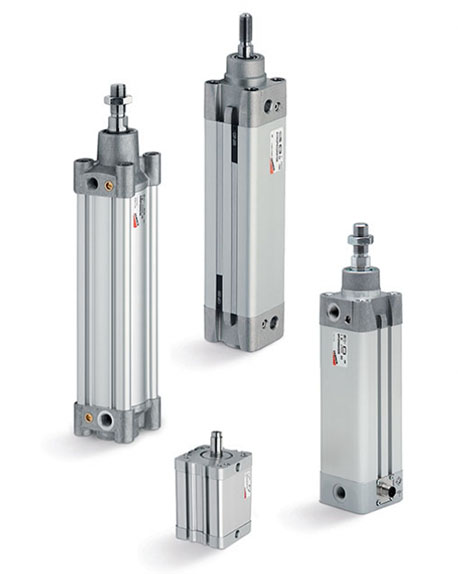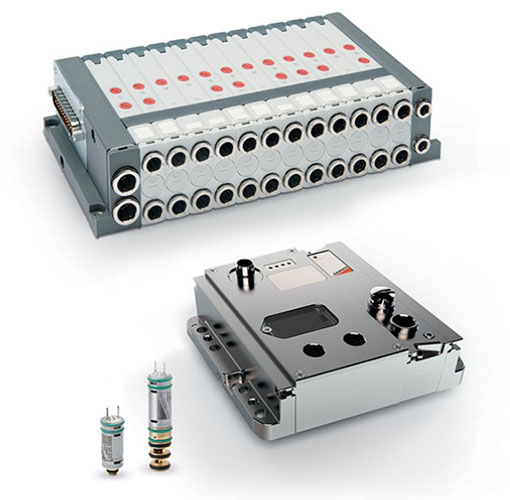 CONTROL
Innovative technology
Control elements represent the core of a pneumatic circuit and have a huge impact on precision and reliability.
Camozzi guarantees the highest levels of quality and efficiency in pneumatic circuits, with a comprehensive range of pneumatic valves, solenoid valves and valve islands, available in different sizes and with different flows to meet the needs of every sector. For demanding applications that require increased accuracy, faster response and optimisation of control, Camozzi has developed a series of products with proportional technology for pressure, position and flow control.
Valves / Solenoid valves
Valve islands
Pressure switches and vacuum switches
Silencers
Proportional technology
TREATMENT
Reliability and high performance
Often the efficiency of a pneumatic system is highly dependent on the cleanliness of the air that enables movement. To meet this need, Camozzi offers a full range of modular FRL units, including filters with different filtering levels, with activated carbon, coalescing filters, regulators, lubricators, interception valves and soft start valves. These modules can be provided as pre-built assemblies, complete with any required accessories.
Series MX modular FRL units
Series MC modular FRL units
Series MD modular FRL units
Series N FRL Units
Pressure regulators
Air treatment accessories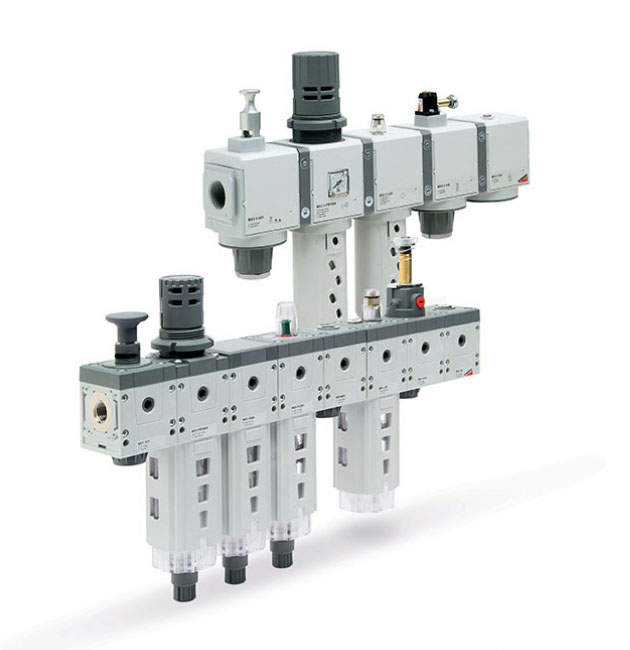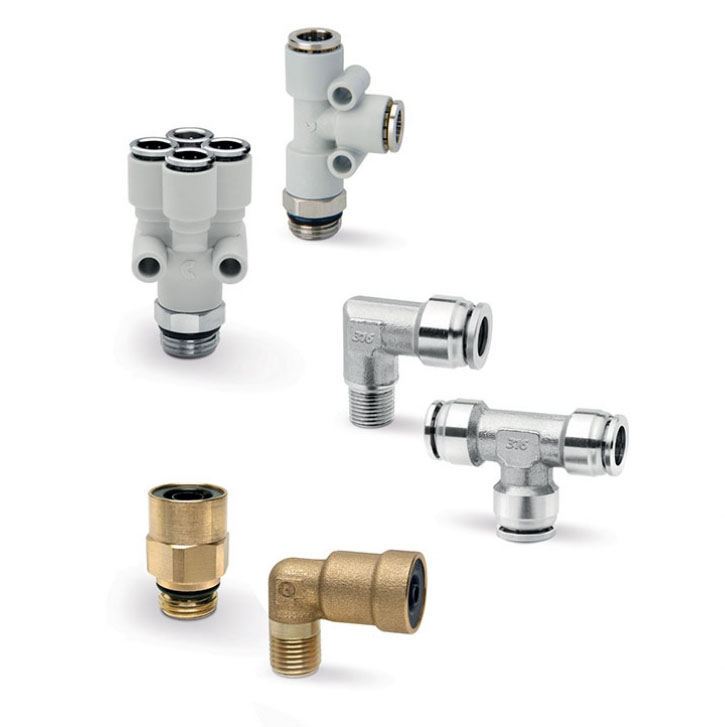 CONNECTION AND VACUUM
Experience and quality
The standard range includes rapid, super rapid and universal fittings, together with accessories and quick-release couplings made in brass, technopolymer and stainless steel.
Vacuum components complete Camozzi's product portfolio, ideal for applications where automated movement requires quality products, guaranteeing perfect tightening over time.
Super-rapid fittings
Universal fittings
Quick-release couplings
Tubing, spirals and accessories
Suction pads
Filters
ELECTRIC ACTUATION
Technologies to serve our customers
At Camozzi we are well aware that every application in the industrial automation sector has different and very specific requirements.
In order to be able to satisfy all our customers' needs, we have expanded our technology offering by creating C_Electrics – the new business division that is dedicated to the development of electric actuation, with solutions that include electromechanical cylinders and axes with auxiliary motors and accessory components, combined as fully configurable systems.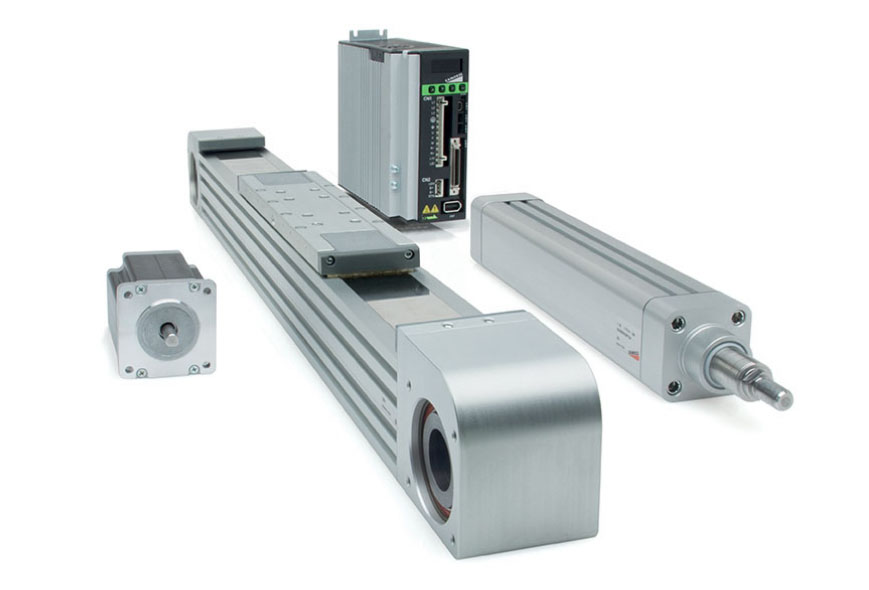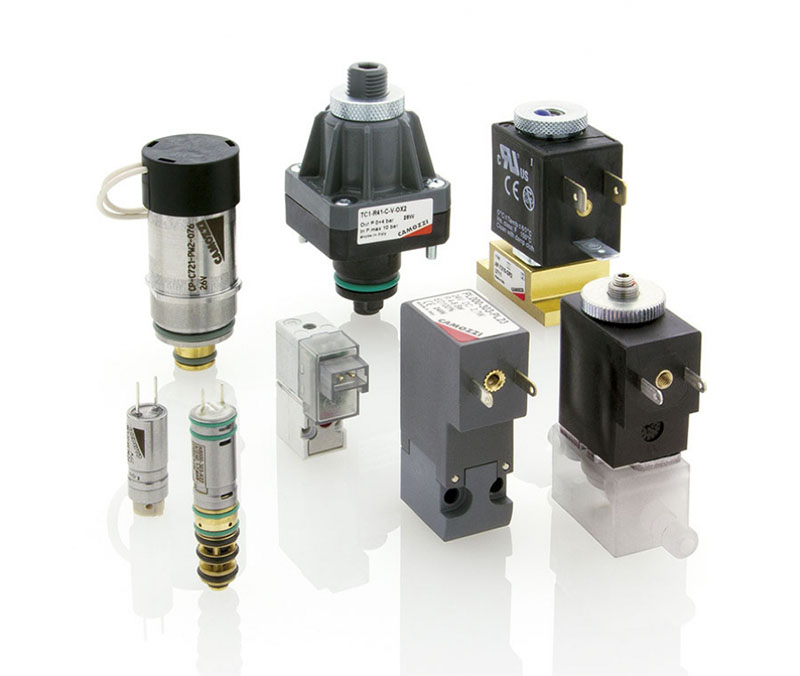 FLUID CONTROL
Technically advanced components
The C_Fluid control division was born from Camozzi's core expertise of designing flow control solutions. As applications have become more and more demanding, the control and regulation of fluids, both in liquid and gaseous forms, requires increasingly sophisticated and technically advanced components. Camozzi has an unrivalled reputation for meeting these needs.
INDUSTRIAL SOLUTIONS
Micro controls
General purpose
Process: control & regulation
LIFE SCIENCE SOLUTIONS
Biotechnology
Medical device
Ask for a free quotation – We are at your disposal